TC Goods
Regular price
$100.00 USD
Regular price
$200.00 USD
Sale price
$100.00 USD
Unit price
per
Sale
Sold out


High-definition recording courses from zero basics to advanced operations, nearly 200 lessons + materials + software are all ready, and add teachersline, WhatsAppQuestions ], no matter men, women, old or young, with or without foundation, you can start to study PS courses systematically!
Global teaching, sending course materials after ordering, and providing free use of the latest version of Photoshop2023.
Suitable for novice students.The course adopts video method, which is simple and easy to understand.
Add teacher contact information to communicate with course questions at any time.The teacher will teach meticulously and carefully.
A large number of presets, fonts, and plug-ins are presented, allowing you to easily color and cut out images with one click.
The course is taught in simplified Chinese. If you use traditional Chinese, we will provide the corresponding traditional PS software, which will not affect your learning.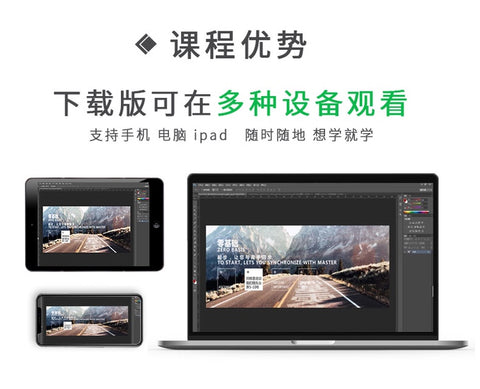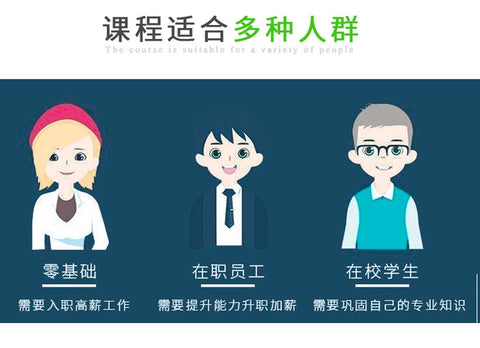 Suitable for zero-based students + e-commerce + video cover production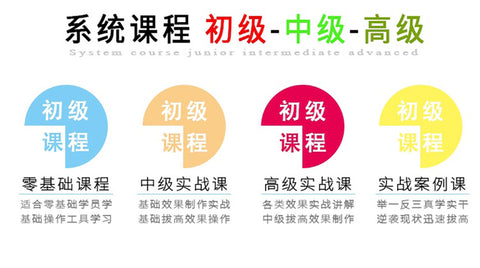 The courses are divided into 5 parts: "Elementary Course", "Intermediate Course", "Advanced Course", "PS Case Course", and "PS Graphic Design Course".
From basic to advanced, easy to understand, learn while practicing, the teacher will patiently answer questions, even computer novice or older students can learn independently.
Elementary courses
/
a total of 40 class hours
ps software interface explanation
File format and related operations
The concept of layers and related operations
pencil tool
The operation of the selection area and the use of the lasso, etc.
Intermediate courses
/A total of 40 class hours
The concept and use of masks
color range
Comprehensive application of cutout tools
Cutout case operation
Detailed explanation of mixed mode
Advanced course
/A total of 60 class hours
Smart Object Editing
Layer Sampling Section
System presets to automatically adjust colors
Histogram learning
PS case tutorial
/A total of 22 class hours
15 practical cases of image processing
It includes various practical case operation courses such as post-production of portrait photography, portrait beautification, photography color correction, poster design, background design, etc.

PS graphic design course
/ A total of 30 class hours
This part of the course mainly focuses on case analysis of e-commerce pages, main images, product beautification, poster synthesis, etc.


We offer:
Online delivery, quick product experience

Sold can not be returned, post-service 2 years
Share
View full details